Image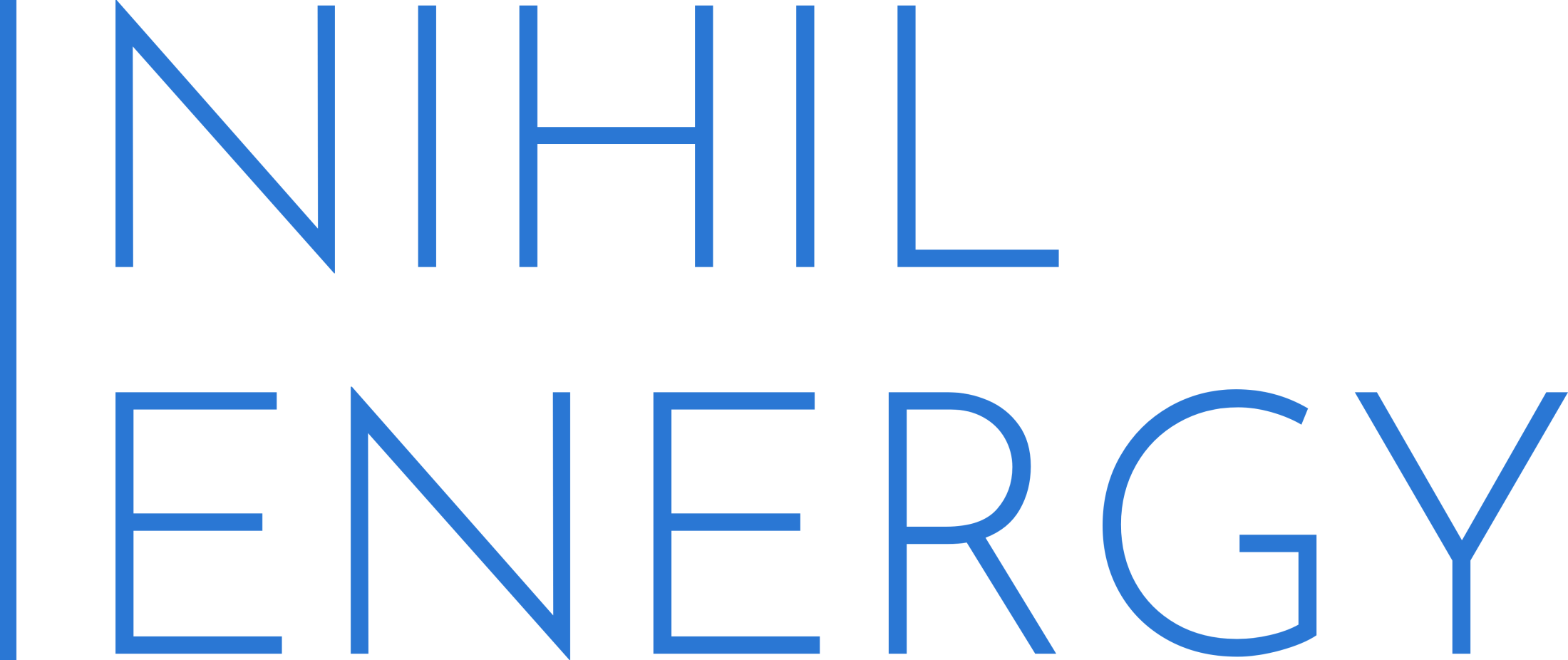 NIHIL ENERGY is as corporation based in Canada dedicated in the renewal energy sector and more specifically into the integration of Hydrogen component as fuel cell system, powered generator and backup energy system.
Principal axis of investment
Act as primary Hydrogen Powered Generator Distributor in North America

Research and Development & Sponsorship Department

Large scale Hydrogen production
Product and Services
Our services included and not limited; Project management, Logistic and transportation, H2 virtual pipeline, System integration, Deployment and engineering of new technology into several industries and Research and development project.

The Market
The Hydrogen world market grows up extremely fast. Several countries have put in place new national investment policy & programs to open this market and make it more competitive (accessible) around the globe. Due from the climate global change situation and in optic of global investment, this market is the long-term solution to the alternative of the Oil consumption sector directly.
At NIHIL ENERGY, our initial R&D project will be in the maritime industry, as we believe in the creation of a very large potential of opportunity in this department, leisure and commercial wise. We also focus in the following sectors of activity : Industrial Backup System, Remote Site Energy Generator, Data Center Redundancy Power System, Telecommunication Relay Power System and autonomous green house.