Image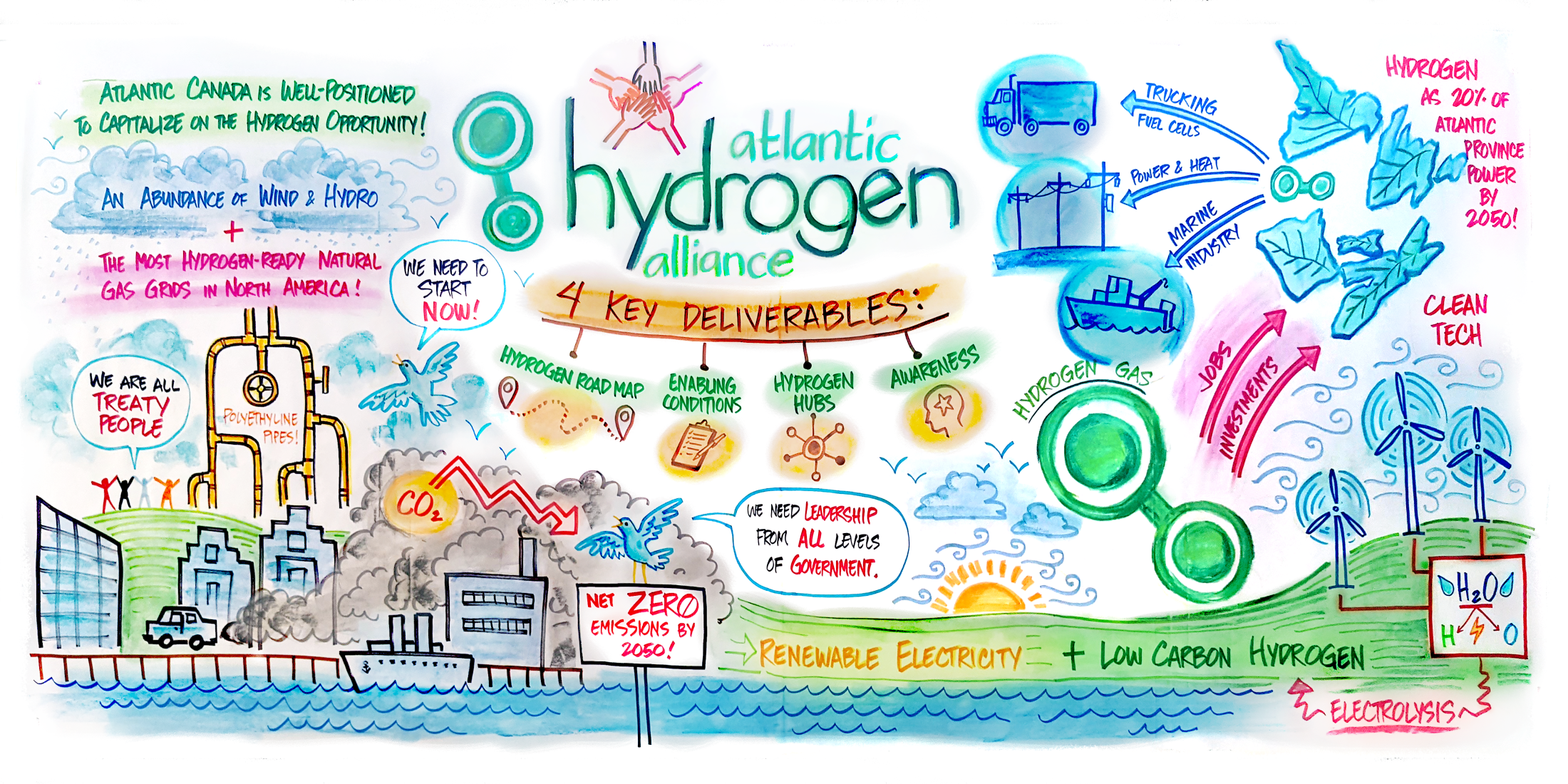 The Atlantic Hydrogen Alliance has been created to support the development of an economically-viable clean hydrogen value chain that will enable the transition to a prosperous low-carbon economy in Atlantic Canada.
The Atlantic provinces and Canadian government have set ambitious targets to drastically reduce emissions (net-zero by 2040), and achieving these targets will be a huge challenge. If we're serious about getting to net-zero, we'll need to get serious about hydrogen.
We're going to need a massive increase in renewable energy resources to replace the fossil fuels we use today. While more renewable electricity will be very important, it simply won't be enough. We'll also need other types of renewable energy, like green hydrogen, that can be produced at large scale, stored for weeks or months to meet our peak energy needs in the winter, transported easily, and used in all of the diverse ways that we use fossil fuels today.
There's growing interest around the world, in Canada, and right here in Atlantic Canada, for the important role that low-carbon hydrogen will need to play to help reduce emissions to net-zero.
Atlantic Canada is already leading in renewable energy. It's a tremendous opportunity to leverage our excellent wind resources, and other renewable energy sources, to create new jobs in renewable energy and to attract new investments in innovation and clean technology.
There is no time to waste, it's time to turn conversation into action!